2109 E Santa Clara Ave, Santa Ana CA 92705 - newcomb05@yahoo.com - 304-320-4328
SUPPORT OUR MINISTRY BY SHOPPING AT AMAZON

When you purchase anything at Amazon using the link below, we earn a small commission at no extra cost to you!

Thank you for using our link to Amazon to make a purchase.

To go to Amazon,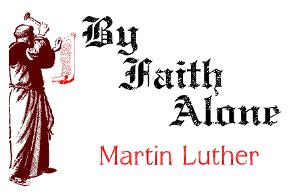 A NEW MUSICAL DRAMA ABOUT
MARTIN LUTHER
This production was created to honor the great reformer on the 500th anniversary of the posting of the 95 Thesis in 1517. The cast of characters includes Martin Luther, his parents: Hans and Margarethe, Johann Tetzel, the Chancellor at the Diet of Worms, and members of Luther's reformed congregation.
For more information, visit: http://luther.synthasite.com/
WELCOME
We are Steve and Charlotte Newcomb
You can read about our current assignment by clicking on the About Us link above or clicking here.
NEWS LINKS
More News Coming!