WE ARE NOW STAFF MEMBERS OF A.C.T. INTERNATIONAL
After serving for 12 years with His Majesty's Ministries with Steve and Linda Short, we have now moved to Artists in Christian Testimony, International. We believe our work with a traveling drama ministry was complete and it was time to be able to settle down in one location and have the freedom to minister to our children and their families, spread across the United State. Steve will continue to write and perform new monologues and dramas as well as direct the dramas that were written during our time with His Majesty's Ministries.
DONOR SUPPORT INFORMATION
Financial support can be made by credit card, bank eft, or check through A.C.T. Intl..
All three options are available at A.C.T. Intl. by clicking here.
(Please use this link even if you are using a check. The address info will be displayed.)
IF USING BILL PAY:
Make check payable to: Steve Newcomb/A.C.T. Intl.
Mail to: Steve Newcomb/A.C.T. Intl, PO Box, 1649, Brentwood TN 37024-1649
If giving by check, please put only Gift or Donation in the memo field. Do not list our name.

SUPPORT OUR MINISTRY BY SHOPPING AT AMAZON

When you purchase anything at Amazon using the link below, we earn a small commission at no extra cost to you!

Thank you for using our link to Amazon to make a purchase.

To go to Amazon,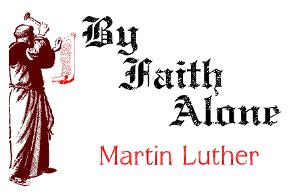 A NEW MUSICAL DRAMA ABOUT
MARTIN LUTHER
This production was created to honor the great reformer on the 500th anniversary of the posting of the 95 Thesis in 1517. The cast of characters includes Martin Luther, his parents: Hans and Margarethe, Johann Tetzel, the Chancellor at the Diet of Worms, and members of Luther's reformed congregation.
For more information, visit: www.martinlutherdrama.com
WELCOME
We are Steve and Charlotte Newcomb serving full time with A.C.T. International.
You can read about our current assignment by clicking on the About Us link above or clicking here.
NEWS LINKS
More News Coming!